✖
Why we Crush on Lorraine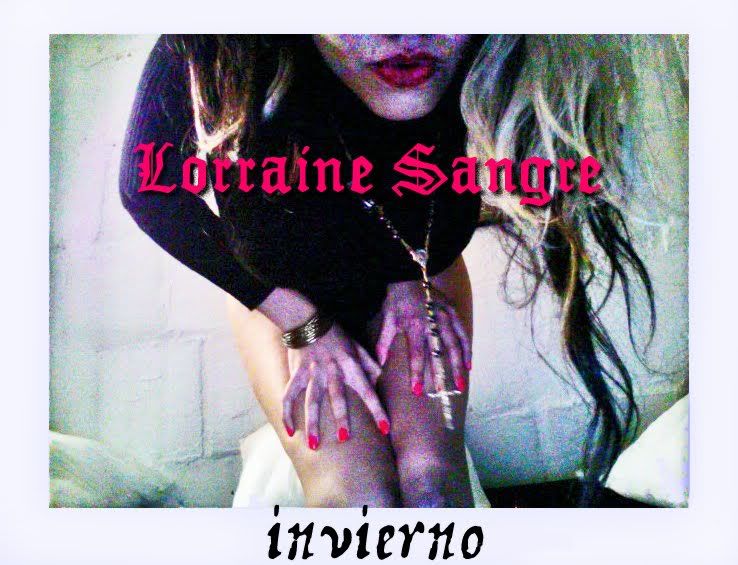 Click on the image to download Lorraine's mix!!
"Why We Crush Lorraine"

DJ Lorraine Sangre talks about coming plans to release two mixes, impromptu DJ sets in Miami, baby animals, and her new monthly dance party. We asked her some questions to help yall understand why we "crush" her, and she didn't disappoint. Here are her answers:

Crush - Your last mix Invierno "baby it's cold inside" was the perfect winter companion. What can we expect from your turntables in the summer months?
Lorraine - Glad the winter feeling was conveyed!  Hmmm… Summer will be fiery and spicy! I'm Hispanic & an Aries, so underneath all my gloomy & cold exterior I've still got that Latin flavour that always wants to burst out.  I'm currently working on 2 different mixes…one in the dark vein, and one with that aforementioned flavour.

C - Who / what inspired you to start DJing
L - The desire to do so was always there, really. No matter what other interests, I've held or pursued throughout life- I've always been obsessed with music.  I think I just eventually was like, "Why am I not?"

C - Who's your favorite audience to play in front of?
L - The best crowd I've had thus far  was an Ultra afterparty I played by accident this past WMC.  I was in a separate room from dance area, but I heard people were dancing on the tables outside.  Foreigners were coming up to me yelling "Yes- HOUSE MUSIC!".  It was great.

C - In a fantasy world, what is the one thing you would give out for free to all of your adoring fans (like Oprah)?
L - Whatever would solidify their love for me most.  If I gave them stuff based on what I'd want it'd be: baby animal of their choice, shopping spree,& personal chef.

C - Where can we catch you next?
L - There's a couple things coming up.  Next month, Dark Dreams will finally release our long overdue mix "Sex & Violence", so we'll have a release party for that and subsequent out of town dates that we'll announce soon.  On my solo tip, I'm starting a monthly called After Midnight (it'll be a dark alternative dance party) in the basement of 87 Ludlow on June 10th.  Aaaand June 17th, I'll join the ladies of Goldmoney at Sutra as I have for the past few editions of this monthly.


crushanddance posted this